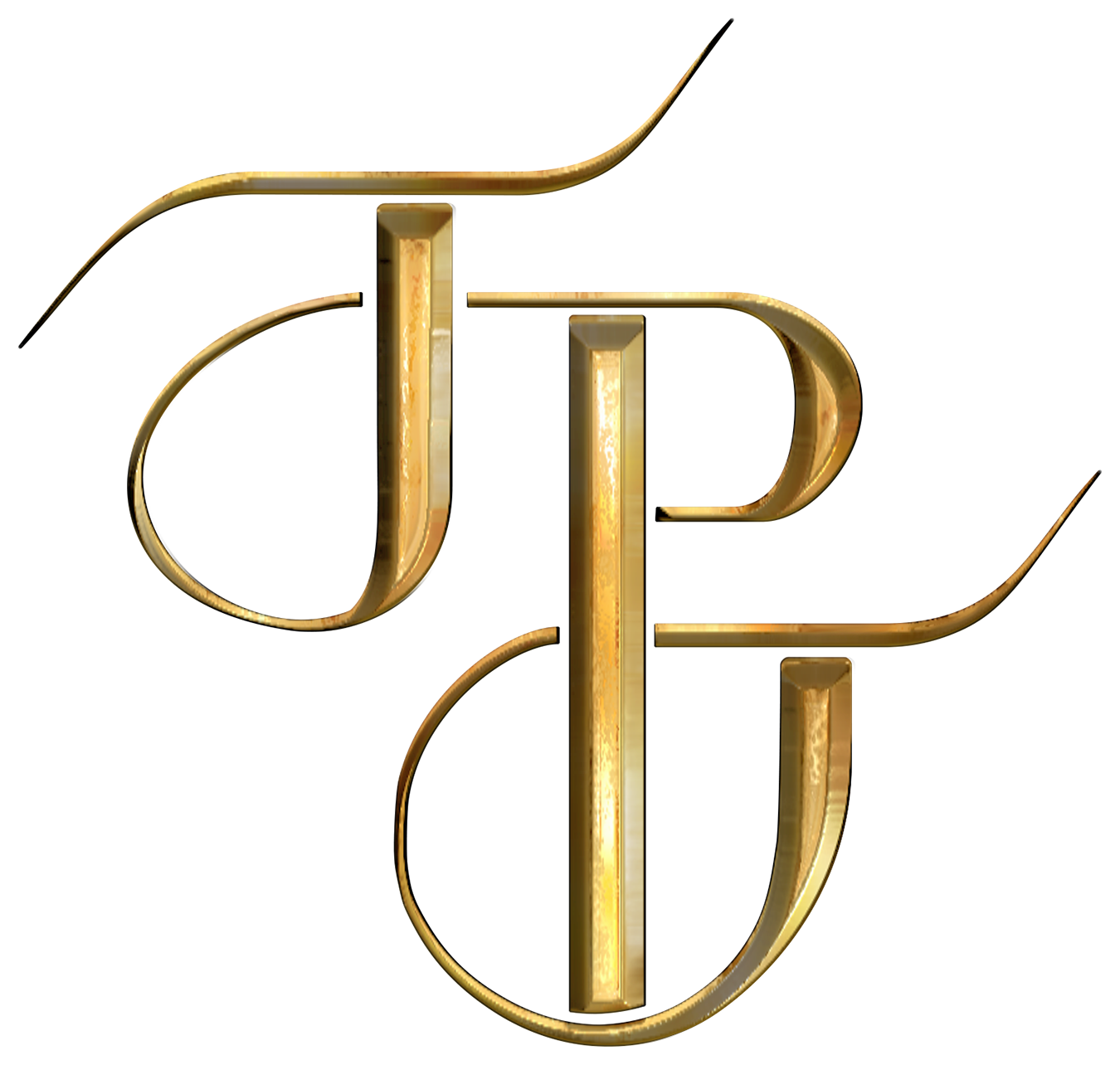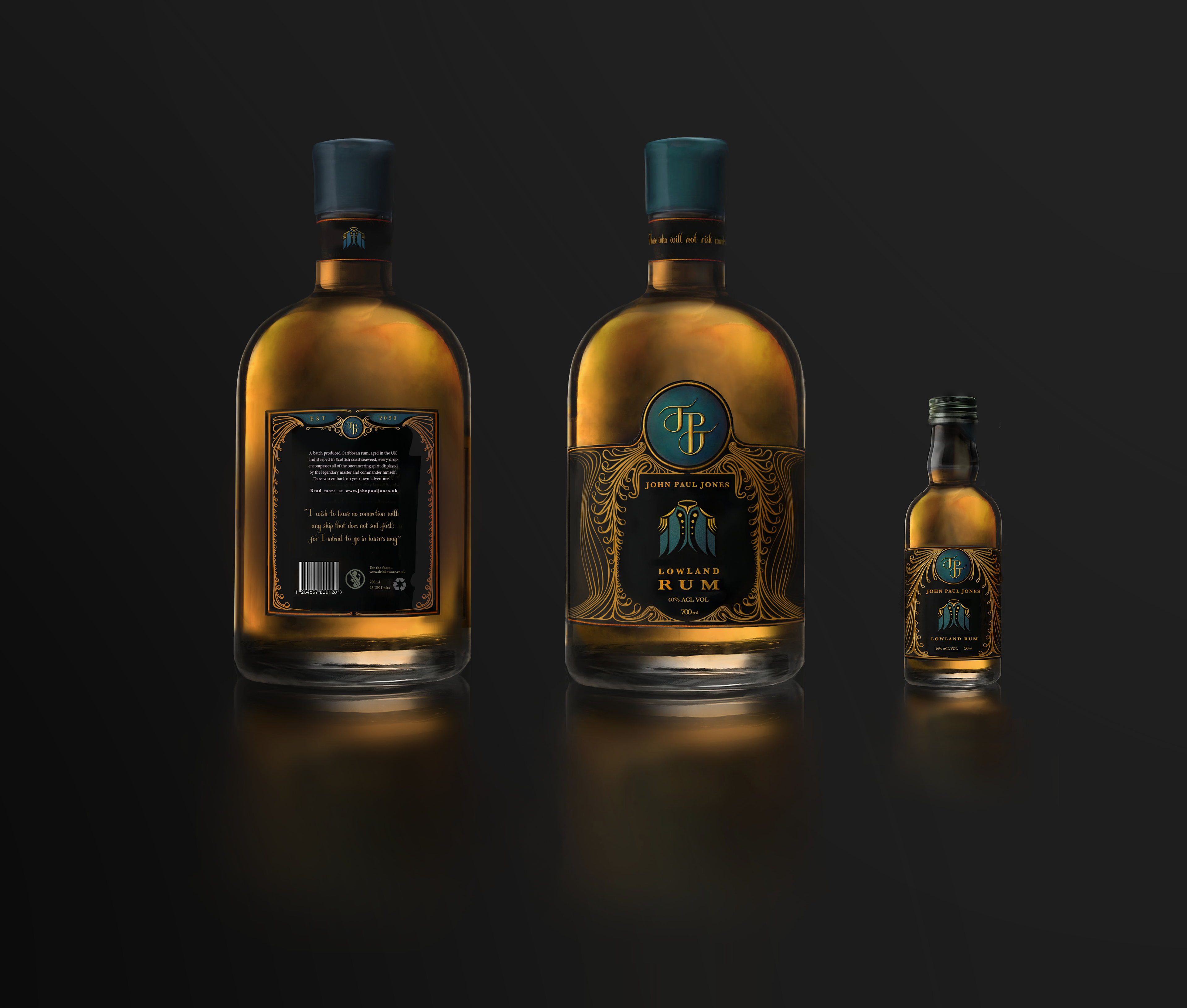 As a starting point, the goal was to illustrate a detailed naval uniform as the centre of the design.
This was the inception of their company and I was tasked with designing the logo and forming the overall look of their brand.
Sketches to brainstorm ideas: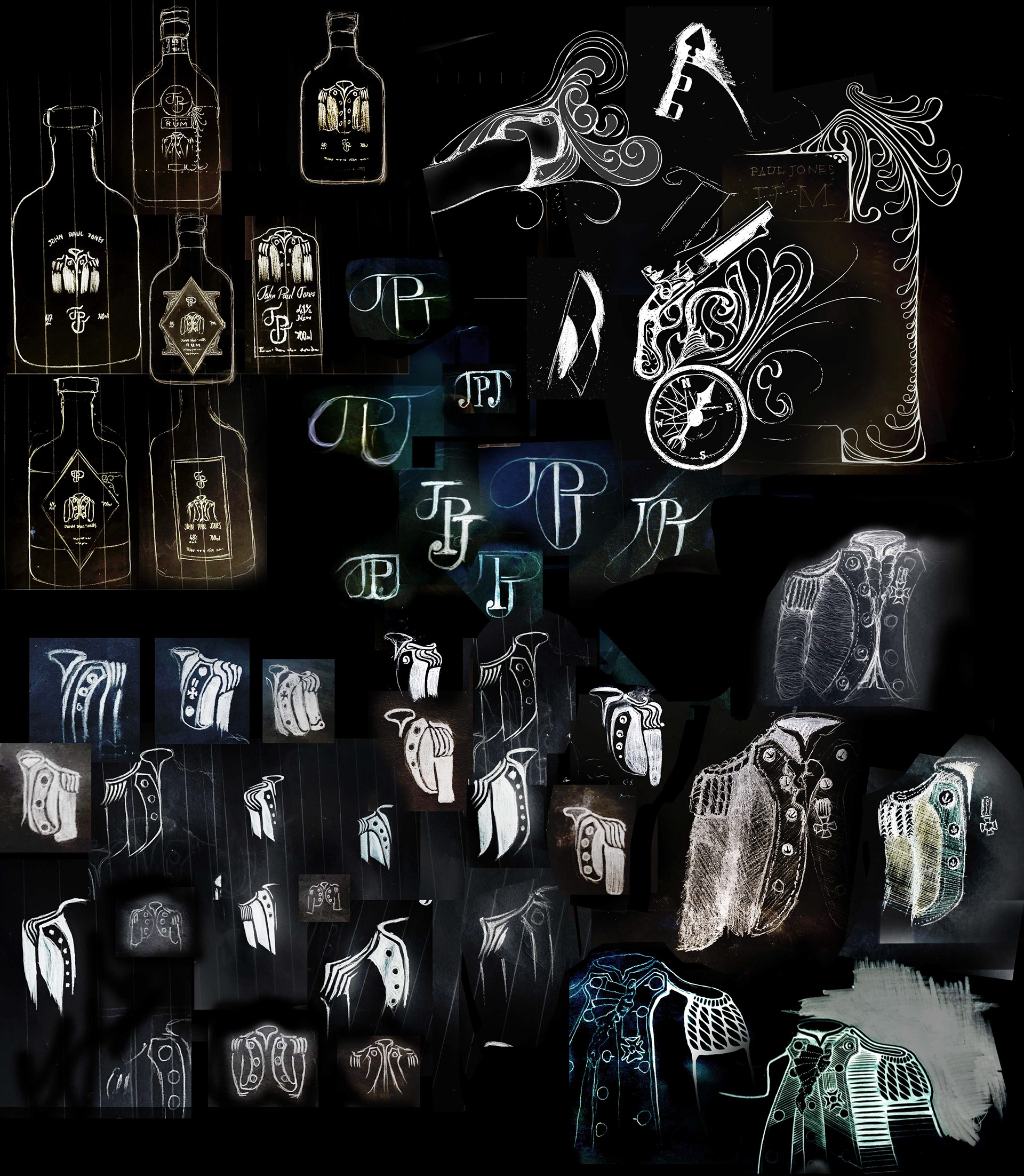 Fully illustrated drafts for the naval jacket: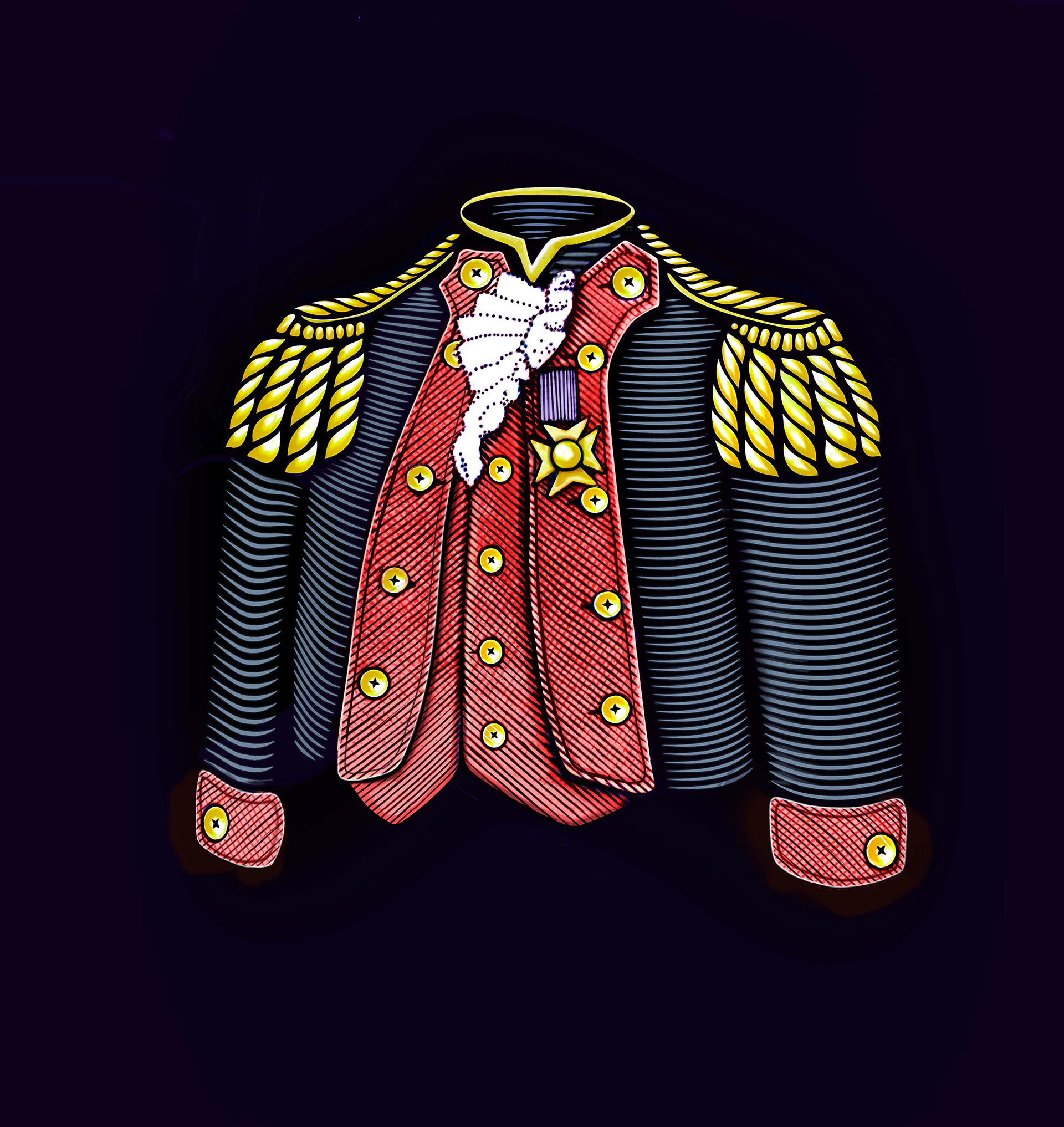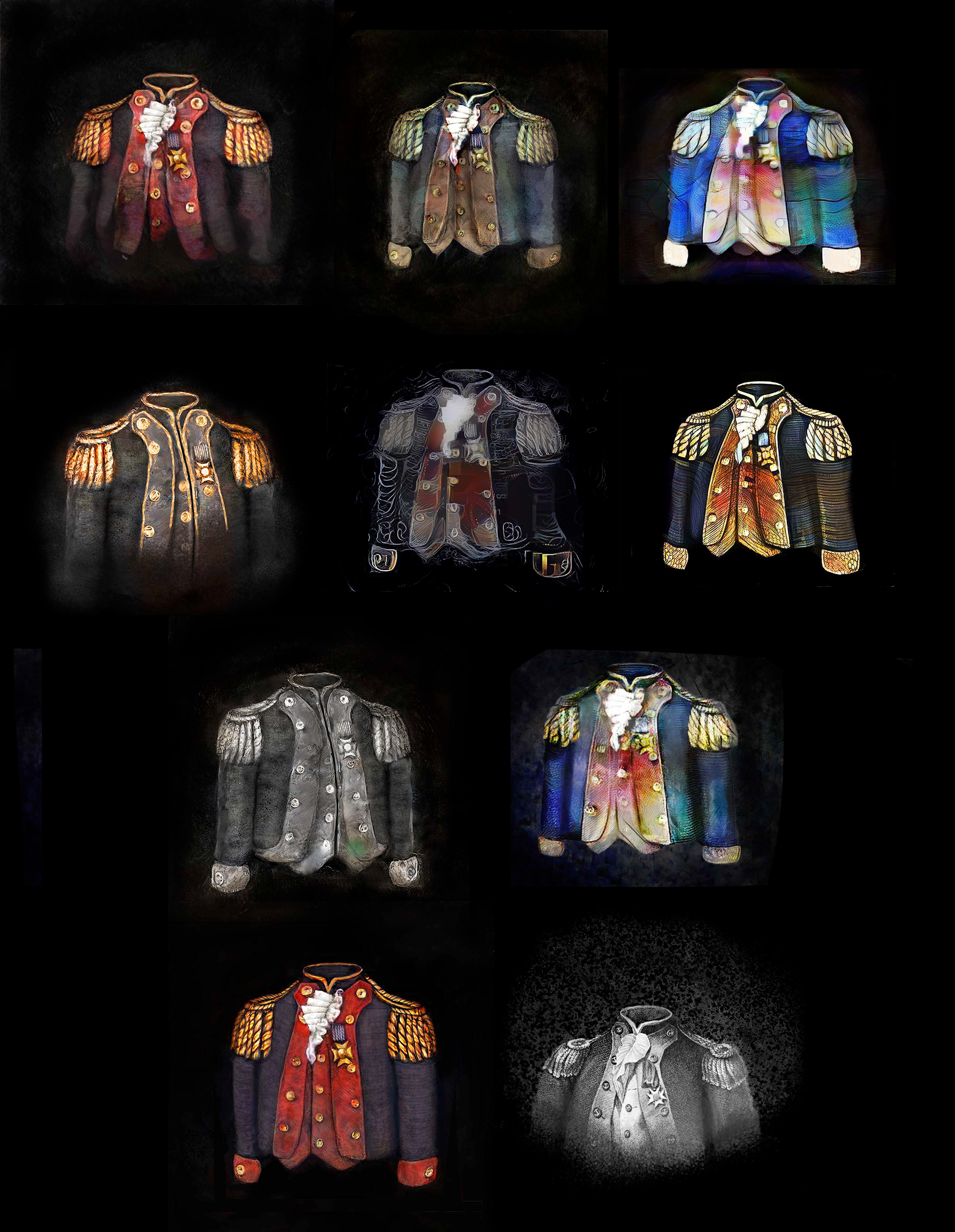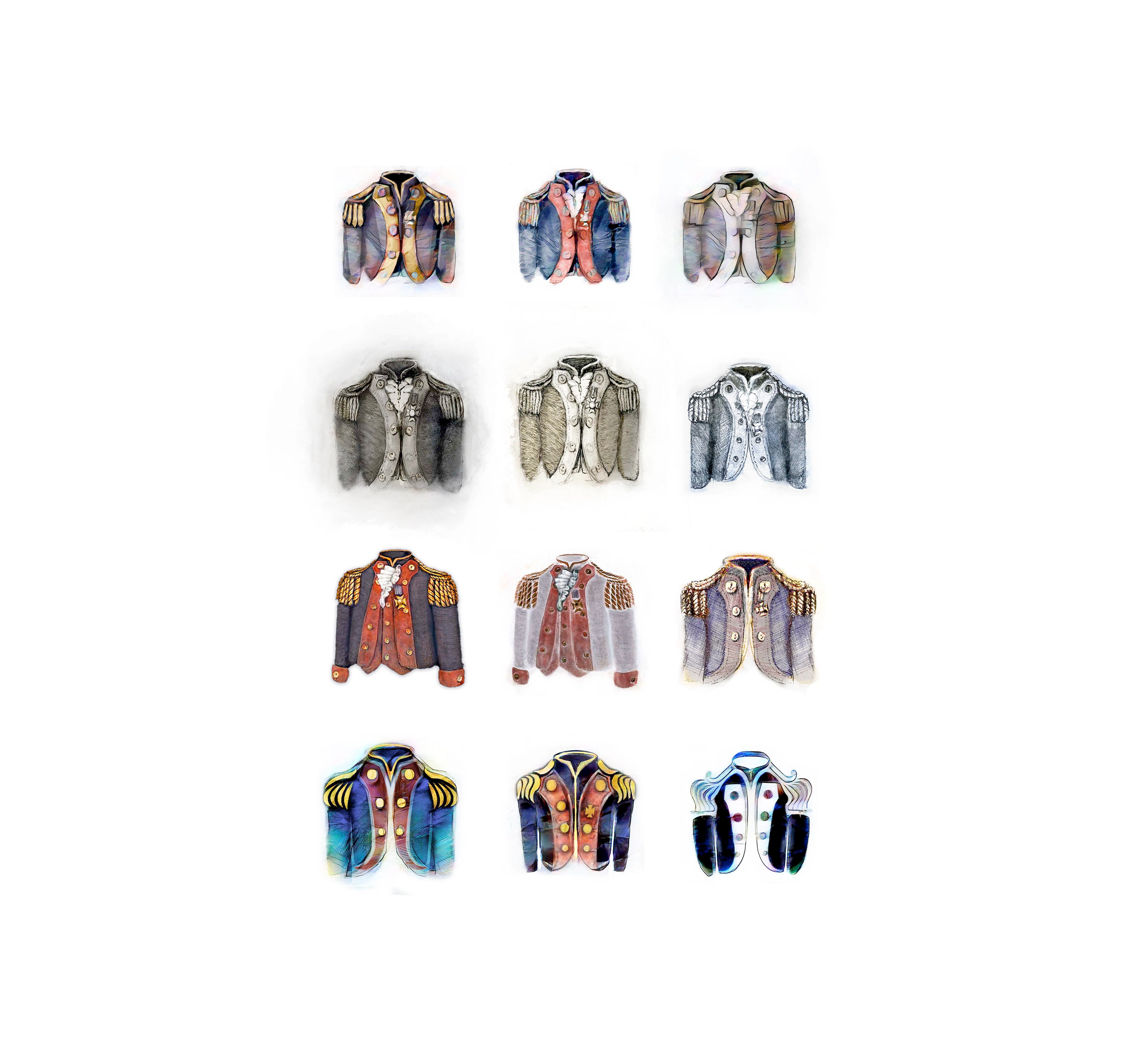 Draft sketches for a vector logo:
Rough sketches for options on label shape: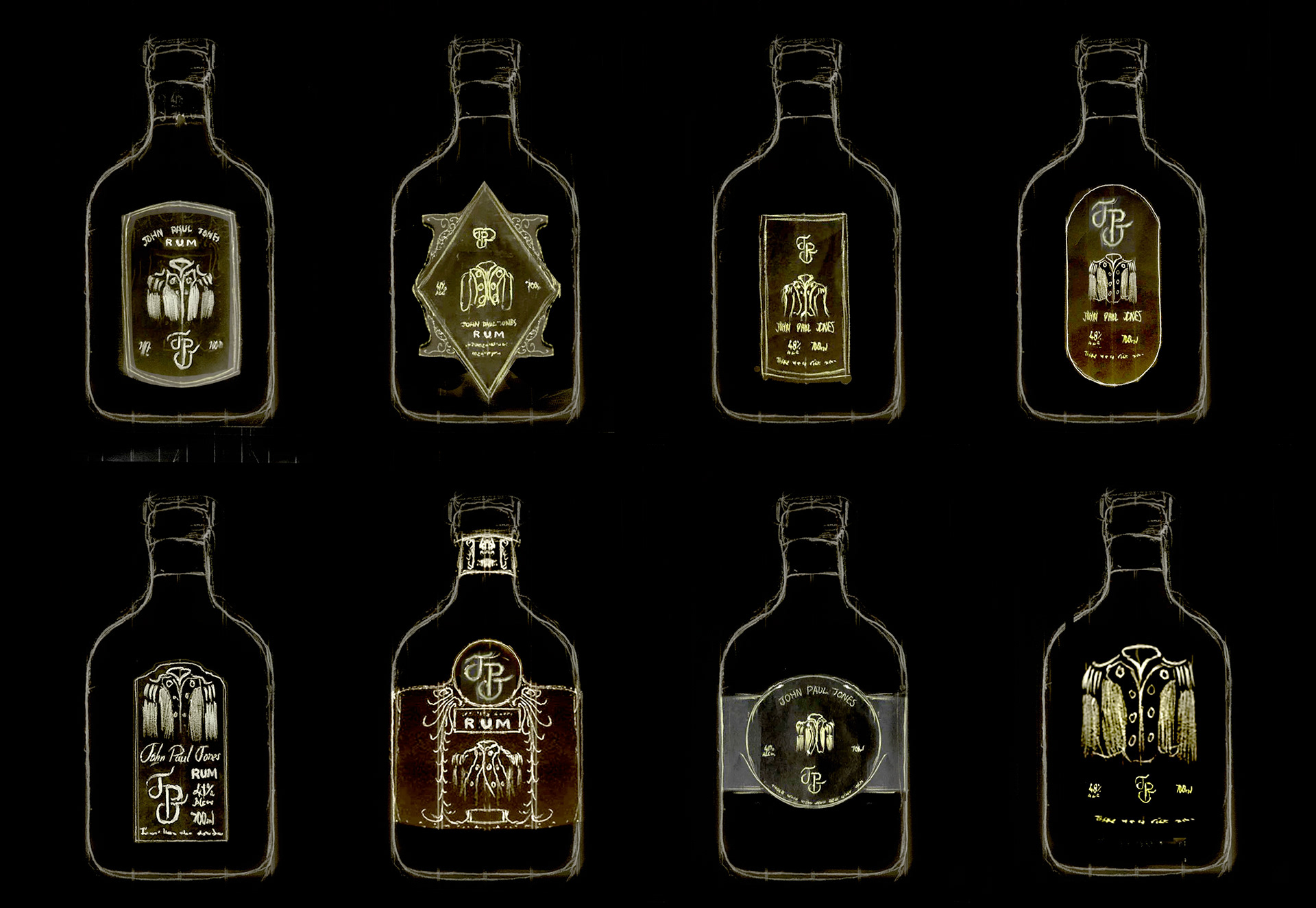 Drafts for a monogram logo:
Some final design options from which the client used to get external feedback and test people's preferences.